"They're really physical, they're really good."
Those were the first things NMHU head coach Ron Hudson had to say about this week's opponent South Dakota Mines. Hudson has made some secret about the kind of team identity that he wants to create, one that's uber physical and can run the ball when they want to run it. In their RMAC opener against Fort Lewis they were able to do just that, running the ball 39 times for 255 yards. That identity will be challenged against the Hardrockers on Saturday, a game that Hudson views as something of a measuring stick for his team
"This will be a good measure, we'll see how physical we are compared to one of the more physical teams in this conference," Hudson said. "We'll see how physically and mentally tough we are compared to them because they challenge you physically, but they also challenge you with their scheme."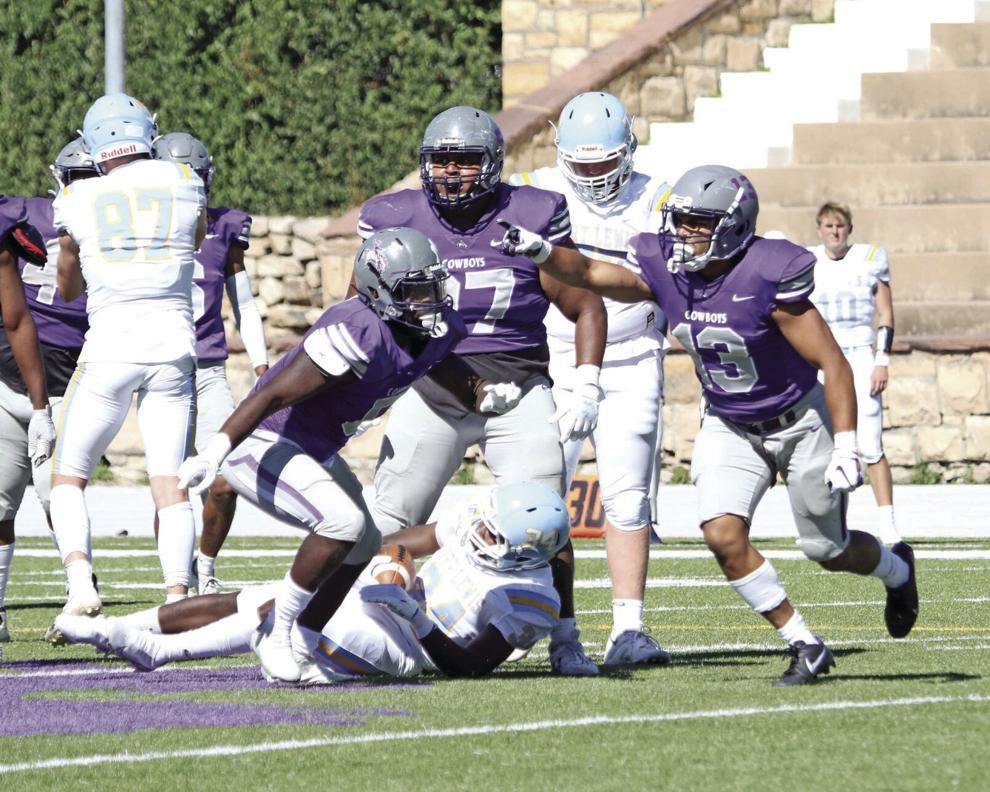 Hudson believes that the Cowboys have a very high level running back room, featuring multiple players who can run the ball effectively. Against Fort Lewis three Cowboy rushers had over 40 yards on the ground, but the star of the group, at least through two games is junior Malakai Rango. After rushing for 81 yards on just eight carries in the season opener, Rango had a monster performance against Fort Lewis, rushing for 115 yards and consistently moving the chains for the Cowboy offense, especially in the third quarter, where he carried the ball 11 times for 85 yards, including 38 yards on four carries on the first drive of the second half to help set up a touchdown pass from freshman quarterback Michael Jackson to his senior backfield mate Shawntay Mills. Rango joined the Cowboys after training camp had already begun, but has proven to be an invaluable addition early on.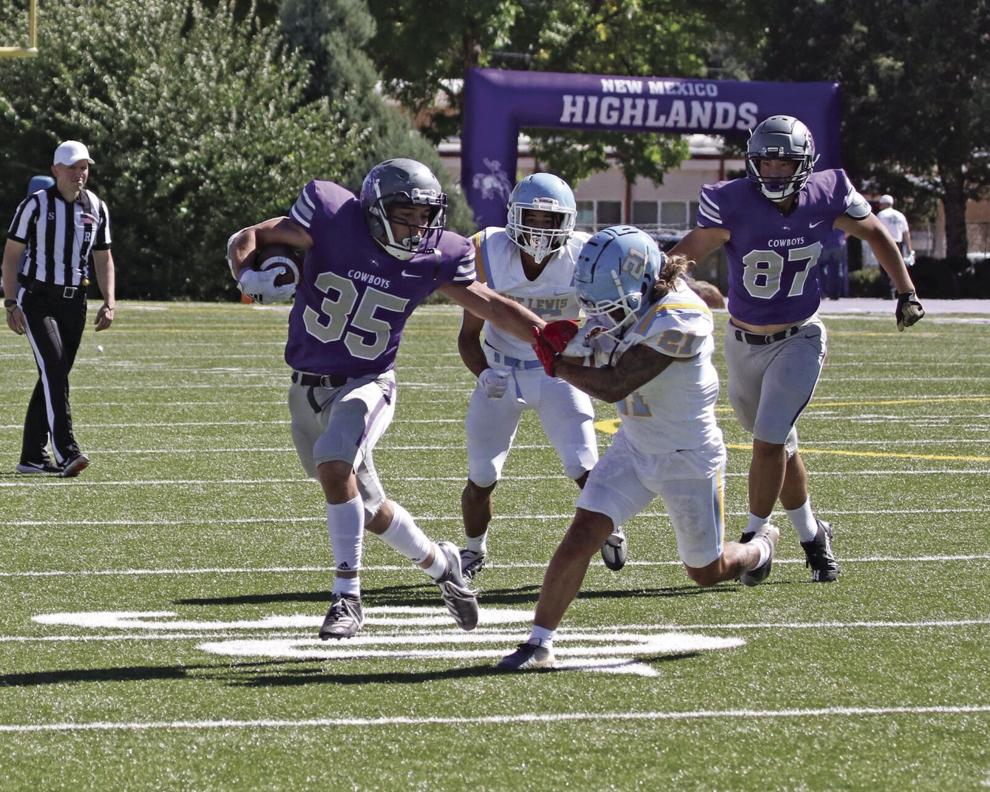 "He's a good football player and a great young man, he's got great speed, great hands and he's really talented," Hudson said. "We signed him after training camp started so getting him caught up has been a big thing… what we've seen from Malakai so far I think is just a small portion of what he's capable of."
Rango is part of a trio of backs who along with Mills and senior John Mumphrey will be relied upon to carry a rushing attack that will be heavily featured against the Hardrockers. The three running backs, and frankly the entire team showed that they can play well enough to win in the RMAC last week against Fort Lewis. Hudson believes that was big for his team, one with over 60 new players, to see the fruits of their labor and see that hard work throughout training camp and in the bye week pay off. 
"I think it's important to get some validation," Hudson said. "I think it's important to say hey, look at all this stuff we've done, all these changes we've asked you to make, all the work we've asked you to put in, there is a pay off."
Their hard work paid off against Fort Lewis, but against South Dakota Mines it will be their ability to learn from the past that could determine success in Rapid City. Hudson believes the Hardrockers are a very similar team to their week one opponent Eastern New Mexico, who defeated them 34-18. Hudson believes they are a better team now than they were on Sept. 1 and is looking forward to seeing his team respond to the challenges that will be thrown their way.
"I think this team is a lot like Eastern, I think they're physical and they'll do some unique things defensively and offensively to challenge us," Hudson said. "These guys are going to come get after us, they're not going to wait, they're going to attack and I want to see how we respond to that."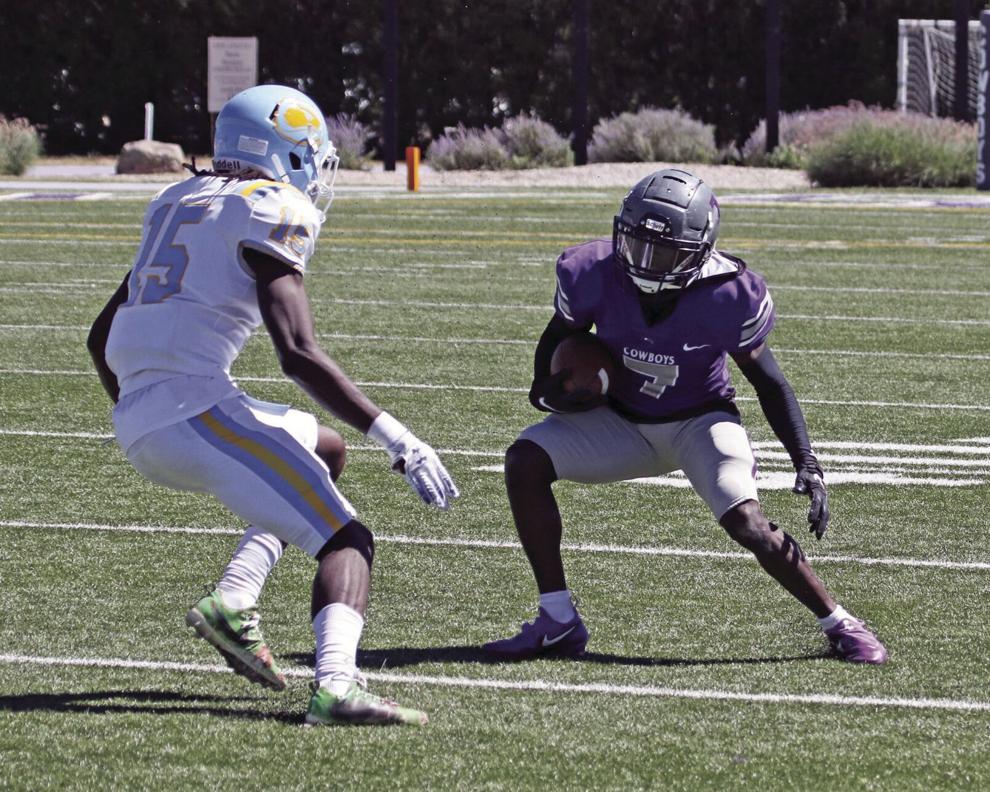 The Cowboys will hit the road this weekend to take on the Hardrockers at O'Harra Stadium. Kickoff is set for 2pm on Saturday Sept. 24.